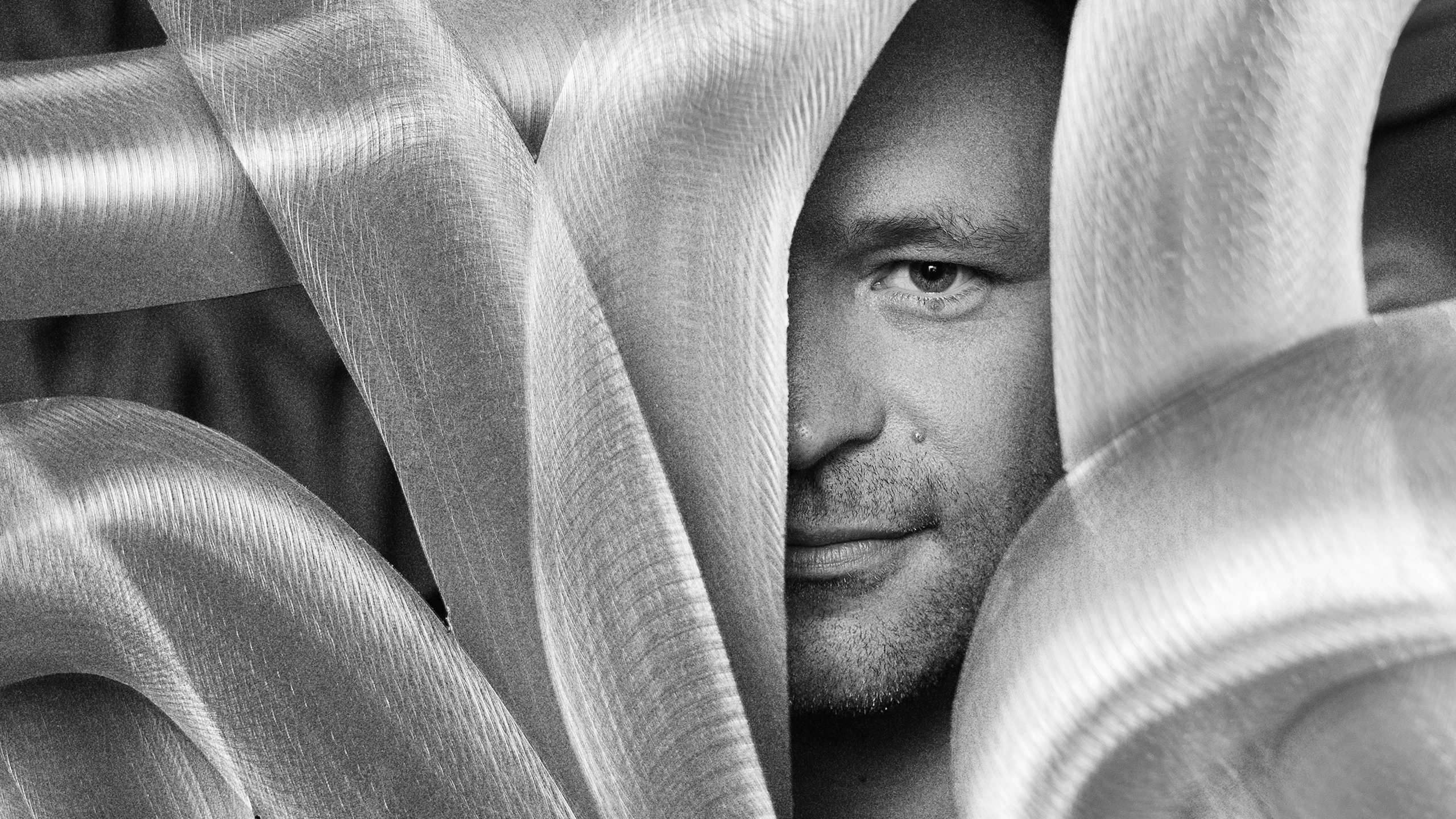 Sebastian Gumpinger wurde 1977 in Hannover geboren. Von 2009 - 2015 studierte er an der Akademie der Bildenden Künste München bei Prof. Günther Förg und Prof. Jean-Marc Bustamante. 2015 erhielt er sein Diplom als Meisterschüler. Er lebt und arbeitet in München und Berlin.

Sebastian Gumpinger ist ein abstrakter Künstler, der seine Karriere als figurativer Maler mit dem traditionellen Medium Öl begann. Aus dieser Zeit ist kaum noch etwas vorhanden, da er diese Werke fast alle vernichtet hat. Tatsächlich war der Prozess der Zerstörung für Gumpinger wichtig. Er hat so erkannt, dass für ihn nicht der Inhalt oder das Malen selbst zählt, sondern die Beziehung zum Material. Sebastian Gumpinger testet in seinen Arbeiten, wie sich das Material verhält. In seiner Serie "steel paintings" beispielsweise wird die Linie zu einer Art Gravur. Mit einem Winkelschleifer bearbeitet Gumpinger seine Stahl- und Kupferplatten, die die Leinwand als Medium ersetzt haben. Dadurch entstehen für den Betrachter neuartige Effekte, die dem zweidimensionalen Bild eine weitere, dreidimensionale Ebene geben.
Sebastian Gumpinger was born in 1977 in Hannover. From 2009 - 2015 he studied at the Academy of Fine Arts Munich under Prof. Günther Förg and Prof. Jean-Marc Bustamante. In 2015 he received his diploma as a master student. He lives and works in Munich and Berlin.

Sebastian Gumpinger is an abstract artist who began his career as a figurative painter with the traditional medium of oil. There is hardly anything left of this time as he almost destroyed all these works. In fact, the process of destruction was important to Gumpinger. He has come to realize that what matters to him is not the content or the painting itself, but the relationship to the material. Sebastian Gumpinger tests in his works how the material behaves. In his series "steel paintings", for example, the line becomes a kind of engraving. Using an angle grinder, Gumpinger processes his steel and copper plates, which have replaced the canvas as a medium. This creates new effects for the viewer, giving the two-dimensional image a further, three-dimensional plane.